Dental Implants
Say "Goodbye!"
to Tooth Loss
At Littleton Dental Studio in Littleton, Colorado, we are pleased to provide our patients with dental implants. Working closely with our specialized team, we can help replace missing teeth or stabilize loose dentures, giving you back a functional smile you can be proud of! Dr. Cale Beasley will walk you through the process of replacing missing teeth using implant fixtures. This modern solution will allow you to both improve your chewing function while creating a natural-looking, esthetic smile!
Why Choose Littleton Dental Studio for Dental Implants?
Custom-Treatment Plans for Every Patient
Friendly, Down-to-Earth Team
Convenient Evening & Weekend Hours
Benefits of Dental Implants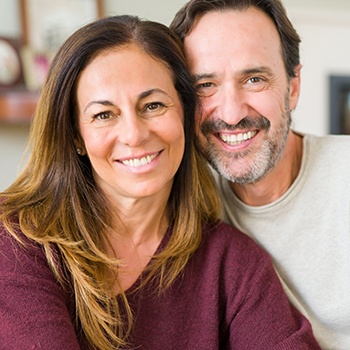 What makes dental implants so unique is that they don't just replace the crown of a tooth, but the root as well using a small titanium post that is positioned within the jawbone. This provides support for a new crown, bridge, or denture. This approach offers several unique benefits:
Stability: Patients never have to worry about their new teeth slipping or breaking no matter what they are eating.
Superior Aesthetics: Dental implants sit within the gum line just like natural teeth and are topped with custom-made restorations, giving them a look that fully blends into any smile.
Bone Preservation: Jawbone density tends to decrease after tooth loss, but dental implants are the only tooth replacement that can stop and even reverse this process.
Easy Maintenance: You just have to brush and floss implants like regular teeth to take care of them.
Longevity: Implants are designed to last for decades, and often, can endure for the rest of a patient's life.
Indications for Dental Implants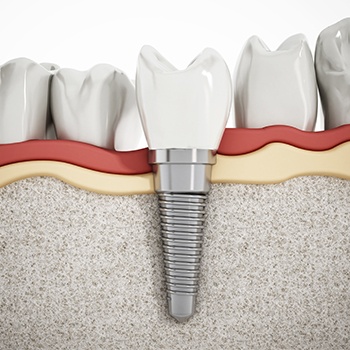 No matter how many teeth you might be missing, dental implants are able to offer a solution when paired with a variety of specially-made restorations:
Missing One Tooth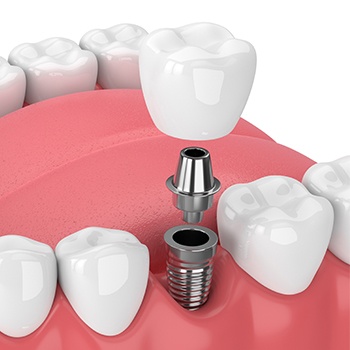 Instead of filing down healthy teeth to place a bridge, a single dental implant-supported crown can be located between the remaining teeth without altering them at all. This is a much more conservative solution that preserves more of a patient's natural smile.
Missing Multiple Teeth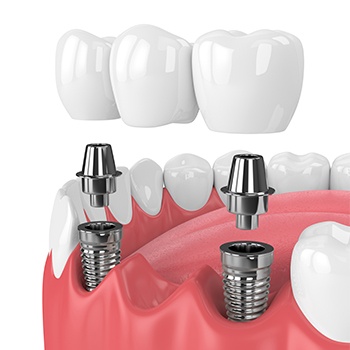 Bridges and partial dentures can be anchored using dental implants as well. Compared to their removable counterparts, implant prosthetics have been shown to have a greater hold and last much longer as well.
Missing All Teeth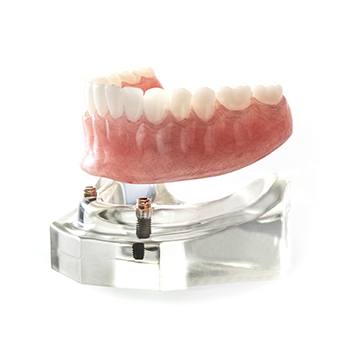 For patients missing most of their teeth, instead of replacing each one with an individual implant, just four to six well-placed roots can provide support for a full denture. Implant dentures tend to be smaller than regular ones, leaving more room in the mouth so they have a more comfortable fit. At the same time, they also bring back more of the bite force, allowing patients to enjoy a varied and nutritious diet without trouble.
Partnered With Littleton's Best Specialists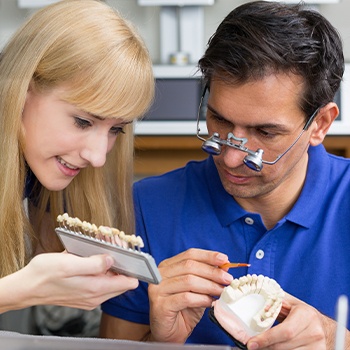 In order to get dental implants, a patient must first undergo a minor surgery in which the new roots are placed within the jawbone. To ensure his patients receive the highest quality care possible at this stage of the treatment, Dr. Beasley will refer them to one of his partnered oral surgeons or periodontists, each of whom he has personally vetted and who have performed the procedure countless times. Once the roots are ready and a patient is healed, they will return to Littleton Dental Studio so Dr. Beasley can attach their new teeth.
Understanding the Cost of Dental Implants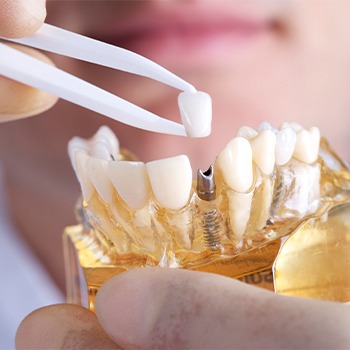 Every dental implant treatment has to be completely personalized based on how many teeth a person is missing, where they are located, the state of someone's dental health, and many other factors. Because of this, the cost of the procedure is always different. While implants can certainly be a sizeable investment upfront compared to regular bridges and dentures, thanks to their low maintenance and unmatched durability, most implant patients end up saving money in the long run because they don't have to periodically replace their restorations.