Replace Missing Teeth
Custom Solutions
to Fill the Gaps
Even a single missing tooth can be a big problem. Beyond the obvious aesthetic concerns, a gap in the gum line can make it very hard for someone to eat and speak properly, turning even the most mundane activities into sources of stress or even pain. If you're ready to have a complete and confident smile again, Dr. Beasley is ready to give it to you. Offering a variety of custom-made prosthetics, he can effectively replace any number of teeth to restore your appearance and oral health at the same time. To learn more about your options, contact us today.
Why Choose Littleton Dental Studio for Tooth Replacement?
Friendly, Down-to-Earth Team
State-of-the-Art Dental Implant Restorations
All Dental Insurance & Medicaid Accepted
Dental Bridges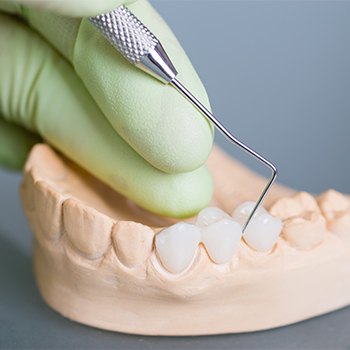 Dental bridges are able to replace just one tooth or even up to three in a row, and they get their name from the fact that they work similarly to actual bridges. The prosthetic teeth are anchored on either side using dental crowns, or for patients who want even more stability, they can also be supported with dental implants. In either case, bridges are able to fully restore both a person's smile and bite while also preventing the neighboring teeth from shifting out of place.
Dentures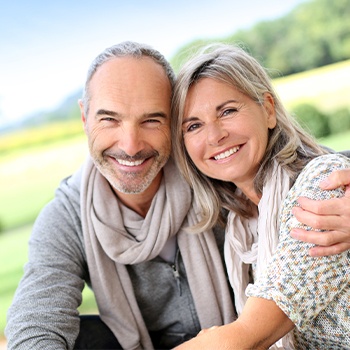 Dentures are able to replace several teeth missing throughout the mouth at the same time, providing a quick, affordable, and reliable solution to help people rebuild their smiles. At Littleton Dental Studio, our dentures are custom-made for every single patient to ensure the perfect look and fit. Partial dentures help fill in any gaps like the last piece of a puzzle, while full dentures can restore an entire row. Here, patients can get traditional removable dentures or opt for state-of-the-art implant dentures.
Dental Implants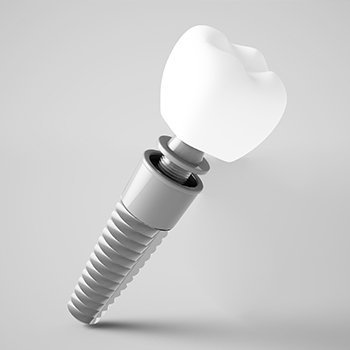 Dental implants have completely changed the way dentists are able to replace missing teeth. Instead of just bringing back the part you can see, implants go a step beyond and restore the root structure under the gums as well. What patients end up with is a prosthetic that resembles a natural tooth in every single way. Strong, beautiful, and reliable, implants are able to last for decades on end with minimal maintenance, making them the premier solution for anyone who is serious about putting their tooth loss behind them.