Dental Technology
Better Instruments,
Better Smiles
The way dentists provide care has changed a lot over the years. Research is constantly developing innovative techniques and new technology, and Dr. Beasley works diligently to stay on top of it all. When you come to Littleton Dental Studio, you can trust that you're experiencing the very best that modern-day dentistry has to offer. From diagnostics to treatment, you'll enjoy fast, comfortable, and effective care that will enable you to get what you need and resume your day in record time.
Digital X-Rays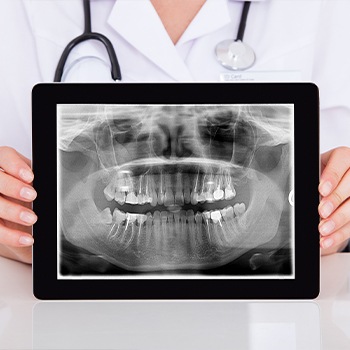 Do dental X-rays stress you out? Many patients and parents worry about the radiation exposure associated with traditional film X-rays, and that's a big reason why we don't use them! Digital X-rays are able to create sharper images in much less time compared to film. Almost as soon as we capture them, we can show the images to you on a chairside monitor. And, the process also emits 90% LESS radiation. This means your appointments will be shorter and safer, which is a big win-win.
Intraoral Camera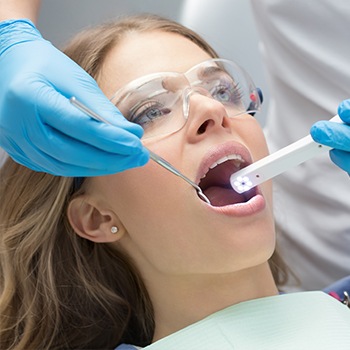 Cameras can be found pretty much everywhere these days, and that includes your dental office! Now, we can use a small device that fits easily into the mouth to capture close-up images of the teeth and gums. Our team can then display them on a monitor right in the treatment room. This makes it easier for us to spot potential problem areas, plus patients can actually see what we're talking about for a change, making their appointments much more transparent and easy to understand.
CT/Cone Beam Scanner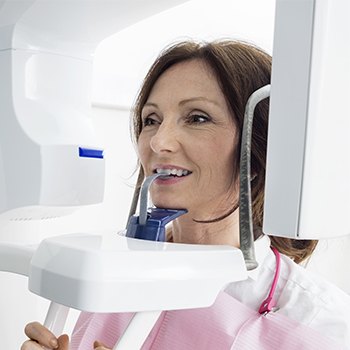 Traditional 2D X-rays are excellent, but they can't tell us everything when it comes to a patient's dental anatomy. When planning a more complicated procedure like dental implant placement or root canal therapy, our CT/cone beam scanner helps us ensure a successful treatment. How so? By creating an exhaustively-detailed 3D X-ray model of the teeth, jaw, and nearby oral structures. This allows us to personalize every detail of a treatment to suit a patient's unique needs.