Root Canal Therapy
Nothing to Fear
Anymore
Pretty much every unpleasant experience you can imagine has been compared to a root canal at one point or another. Thankfully for our patients, the procedure's dubious reputation is completely inaccurate. It's actually one of the best tools Dr. Beasley has for relieving the most severe dental pain, not causing it! If you have a hurting tooth that is only getting worse, save yourself from the suffering and come see us right away. A root canal might be just what you need to experience complete relief!
Why Choose Littleton Dental Studio for Root Canal Therapy?
Same-Day Appointments Available for Patients in Pain
Sedation Dentistry Makes Every Appointment Comfortable
Open Late & On Saturday
Why Someone Might Need a Root Canal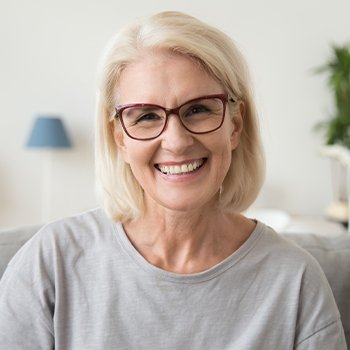 Typically, a cavity only damages the outermost layer of a tooth. However, if one is left untreated for a very long time, or if there is a crack in the enamel, harmful bacteria can actually reach and infect the inner nerve of a tooth called the dental pulp, leading to the mother of all toothaches.
Instead of just extracting the tooth like dentists of the past, Dr. Beasley can use a root canal to remove the infected pulp and save the tooth entirely. Thanks to modern-day analgesics and sedation, most patients report feeling practically nothing during the procedure. In the end, their only regret is not coming to see him sooner!