Invisalign
The Discreet Way to Your
Ideal Smile
Are you an adult who needs orthodontic treatment but isn't willing to submit to the hassle and unattractive nature of traditional braces? Are you a mature teen who dreads the idea of becoming a "metal mouth"? In either case, Invisalign may be perfect for you! This innovative treatment can straighten teeth without a bunch of brackets and wires.
Why Choose Littleton Dental Studio for Invisalign?
A friendly, knowledgeable team
Flexible payment options
The most convenient way to achieve a straighter smile
How Invisalign Works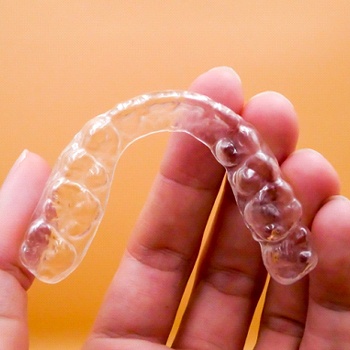 First, Dr. Beasley will work with you to determine if Invisalign is a fit for your circumstances. Your candidacy depends on the extent of your orthodontic problems, your age, and your personal preferences. If Invisalign seems like it would work, we will take some impressions and images of your teeth. Dr. Beasley will then work with Invisalign to design your series of custom, clear aligner trays.
Once your aligners are ready, you will wear them for 20 – 22 hours each day, switching to a new aligner every two weeks or so. Each aligner will apply gentle pressure to your teeth and move them a little closer to their ideal positions. After you work your way through your entire series of aligners, you should have the straight, well-aligned smile you've always wanted.
Throughout your treatment period, you'll need to visit your office periodically for brief checkups so Dr. Beasley can check on your progress. These appointments usually just last a few minutes.
Benefits of Invisalign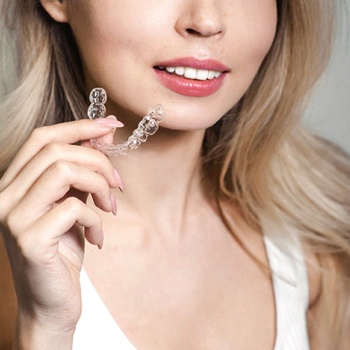 Some of Invisalign's most outstanding benefits include:
The clear aligners are not totally invisible. However, they are very discreet. They won't be the first thing other people notice about your smile.
Easy oral hygiene. Since the aligners are removable, you won't have to navigate around a bunch of brackets and wires when you brush and floss your teeth.
No dietary restrictions. You'll take your aligners out during meals, so you'll be able to enjoy practically any food without worrying that it will affect your treatment.
Fast results. The average treatment time with Invisalign is only 12 months, which makes it significantly faster than traditional metal braces.
The aligners are free of metal wires or brackets that might irritate the soft tissues in your mouth or cause an allergic reaction.
Cost of Invisalign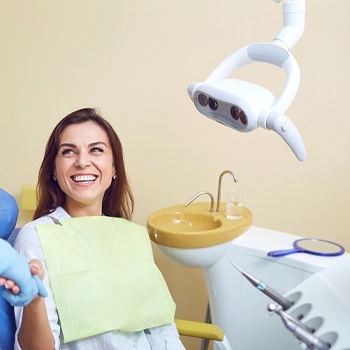 The cost of Invisalign varies from patient to patient. Your cost will depend on how many aligners you need, whether you require any special attachments, and other factors. When you visit our team for your consultation, we will provide you with a personalized estimate of the price of your treatment. We'll also help you explore payment options. We're happy to work with a wide variety of dental insurance plans, many of which provide coverage for necessary orthodontic care. We can even help you apply for low-cost financing through CareCredit. Additionally, we have an in-house savings plan that may significantly reduce the overall price of Invisalign. We'll go out of our way to help you afford your straighter, healthier smile!
Would you like to talk to Dr. Beasley about Invisalign? Contact Littleton Dental Studio today to schedule your consultation.