Emergency Dentist
Relief Without
the Wait
When a dental emergency happens, the first instinct for many people is to head straight to their local ER. Unfortunately, this usually ends up with them waiting for hours while nothing is done about their hurting teeth. Instead, people in need of fast dental care can simply call Littleton Dental Studio. We're happy to accept emergency patients and even schedule same-day appointments so those in need can get the relief they deserve as soon as possible. For relief without the wait when you need it most, don't hesitate to give us a call.
Why Choose Littleton Dental Studio for Emergency Dental Care?
#1 Highly Trained & Experienced Dentist & Team
#2 Same-Day Emergency Appointments Available
#3 Multiple Ways to Make Emergency Dental Care Affordable
What to Do in a Dental Emergency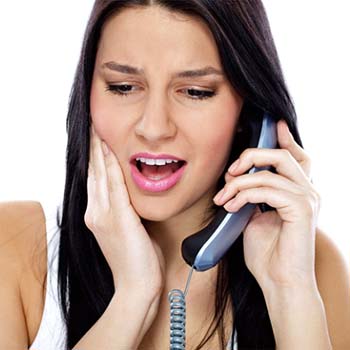 Step 1: Call us as soon as you can! No matter what type of dental emergency you're facing, call us right away so we can schedule you for a same-day emergency appointment and walk you through how to handle your situation to prevent further damage or pain.
Step 2: Visit Dr. Beasley for an exam. When you arrive, your Littleton emergency dentist Dr. Beasley will see you right away for an exam, where he'll focus on relieving pain and evaluating your condition. Then, he'll fully explain all your treatment options and work with you to make a custom treatment plan.
Step 3: Get the urgent dental care you need. As soon as you've agreed to a treatment plan, we'll get to work right away to repair and protect your teeth. Your comfort and health will always be our top priorities as we help you regain a happy and pain-free smile.
The Most Common Dental Emergencies
Whether your child has a terrible toothache or your own teeth have been injured in an accident, the best thing you can do in any dental emergency is reach out for professional help right away. Once you're in contact with our team, we'll be able to walk you through first-aid tips and schedule an appointment as quickly as we can to minimize any pain and damage to the smile. If you're unable to head straight to our dental office for any reason, here are a few ways to handle some of the most common dental emergencies:
Understanding the Cost of Dental Emergencies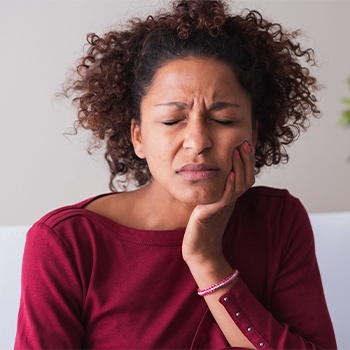 At Littleton Dental Studio, you can expect fast and high-quality emergency dental care right when you need it, and unlike other dental offices in the area, we won't charge you an arm and a leg for it! We understand that urgent dentistry is always an unexpected expense, which is why we're happy to offer a number of flexible payment options. Currently, we accept all dental insurance plans, Medicaid, and even offer flexible financing.
How to Prevent Dental Emergencies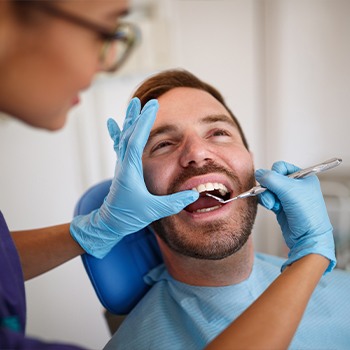 Have any athletes in your household? If so, make sure everyone wears a mouthguard whenever they go to play. This will keep the teeth safe from any unexpected (or expected!) impacts.
Preserve your teeth and DON'T chew on hard items like ice, popcorn kernels, pens, pencils, fingernails, etc.
Can't get that package from Amazon open? Before resorting to using your teeth and potentially chipping them, go get the scissors!
Keep up with your routine oral hygiene and dental visits. This will make sure small problems don't have the chance to turn into big emergencies down the road.