Emergency Dentistry – Littleton, CO
Relief Without
the Wait
When a dental emergency happens, the first instinct for many people is to head straight to their local ER. Unfortunately, this usually ends up with them waiting for hours while nothing is done about their hurting teeth. Instead, people in need of fast dental care can simply call Littleton Dental Studio. We're happy to accept emergency patients and even schedule same-day appointments so those in need can get the relief they deserve as soon as possible.
Why Choose Littleton Dental Studio for Emergency Dentistry?
Same-Day Appointments Available for Patients in Pain
Dental Insurance & Medicaid Accepted
Open Late & Even on Weekends
How to Handle Dental Emergencies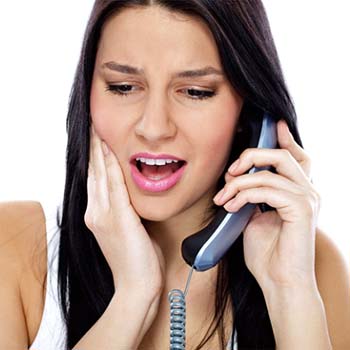 Whether your child has a terrible toothache or your own teeth have been injured in an accident, the best thing you can do in any dental emergency is reach out for professional help right away. Once you're in contact with our team, we'll be able to walk you through first-aid tips and schedule an appointment as quickly as we can to minimize any pain and damage to the smile. If you're unable to head straight to our dental office for any reason, here are a few ways to handle some of the most common dental emergencies:
Toothaches
Rinse and floss around the hurting tooth to dislodge anything that might be stuck. If this doesn't help, then an OTC medication or cold compress applied to the face can provide some temporary relief. Do NOT place an aspirin directly on the gums as this can lead to chemical burn.
Chipped/Broken Teeth
Gently rinse the mouth with warm water, and try to find as many pieces of the tooth that you can, putting them in a safe container. A cold compress can help manage any pain or swelling, and if the remaining tooth has a jagged edge, it can be covered with some sugarless gum or dental wax.
Knocked-Out Tooth
We can replant a tooth after it has been fully knocked out, but only within an hour or so of the accident, so you need to move fast in this situation! Find the tooth, give it a rinse, and be sure to keep it wet until we can see you. You can do this by placing it back into the socket, storing it in the cheek, or putting it in a container with some milk or saltwater.
Lost Filling / Crown
Can you find the restoration? If so, rinse it off with some water, and try to place it back onto the tooth. Avoid chewing with it until you can visit us. If it won't stay in place, some toothpaste can act as a temporary adhesive.
How to Prevent Dental Emergencies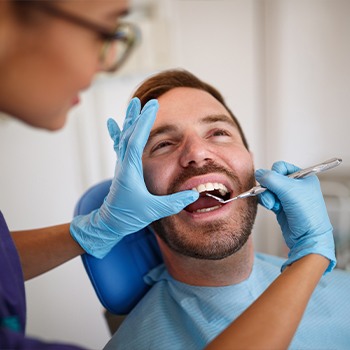 Have any athletes in your household? If so, make sure everyone wears a mouthguard whenever they go to play. This will keep the teeth safe from any unexpected (or expected!) impacts.
Preserve your teeth and DON'T chew on hard items like ice, popcorn kernels, pens, pencils, fingernails, etc.
Can't get that package from Amazon open? Before resorting to using your teeth and potentially chipping them, go get the scissors!
Keep up with your routine oral hygiene and dental visits. This will make sure small problems don't have the chance to turn into big emergencies down the road.
Cost of Treating Emergencies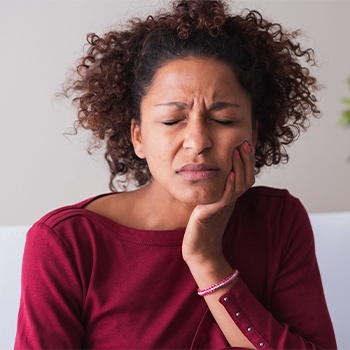 At Littleton Dental Studio, you can expect fast and high-quality emergency dental care right when you need it, and unlike other dental offices in the area, we won't charge you an arm and a leg for it! We understand that urgent dentistry is always an unexpected expense, which is why we're happy to offer a number of flexible payment options. Currently, we accept all dental insurance plans, Medicaid, and even offer flexible financing.