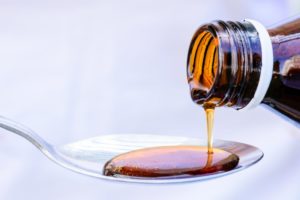 Having a cold or the flu can leave you confined to the couch for days on end, feeling so horrible that you have to motivate yourself every time you need to get up. During flu season, you've already got enough problems on your plate, the last issue you would want to deal with is a painful tooth infection or sensitive cavity that causes you to need an unexpected visit with your dentist. The cold and flu medication that you may be relying on could be harming your teeth, especially if you're having difficulty keeping up with your oral hygiene routine. Read on for some tips on how you can keep certain medications from ruining your oral health.
Flu Remedies That Can Harm Your Teeth
There are several medications that you take while you're trying to ease your suffering during flu season that can put your pearly whites at risk for dental decay and infections. By knowing how they impact your mouth, you'll be able to avoid common oral health problems. Be sure to keep an eye out for how the following medications are impacting your mouth:
Decongestants – After days of sniffling and nose-blowing, all you want is relief. The problem with decongestants is that they can sometimes work too well, causing your mouth to become dry. Reduced saliva production can increase your risk of developing gum disease and tooth decay.
Cough Drops & Sore Throat Lozenges – Because you're sucking on cough drops and throat lozenges for long periods of time, they expose your teeth to sugar more, increasing your risk of developing cavities.
Liquid Cold Medicine & Cough Syrup – Medication in the form of liquids and syrups contain ingredients like high fructose corn syrup and sugar that can make your mouth the perfect environment for harmful bacteria to thrive in.
Tips to Help Keep Your Mouth Healthy While You're Sick
Certain cold and flu medications may help ease your discomfort and pain caused by your illness, but they can also open the door for additional problems to develop in your mouth. Without the proper preventive measures in place, you may end up battling a painful tooth infection alongside your flu. Here are some ways you can keep your mouth healthy during peak sick season:
Brush & Floss Regularly – It can be difficult to motivate yourself to get up and brush and floss your teeth twice a day when you feel terrible, but it's crucial. Plus, fresh breath and a clean mouth may help you feel a little better!
Visit Your Dentist After Your Illness Subsides – After you get over your sickness, be sure to schedule a checkup and cleaning with your dentist to keep any small lingering issues from becoming more severe.
Change Your Toothbrush – Bacteria can get trapped on your toothbrush, causing you to get sick again. After you get over any type of illness, be sure to get a new toothbrush.
Keeping up with your physical, oral, and mental health while you're sick can be a difficult task to take on. Although you need rest, it doesn't mean that you should skip out on taking care of the basics, like brushing and flossing. By following these tips and knowing how certain flu remedies can impact your mouth, you can avoid unexpected dental treatments on top of everything else you're battling.
About the Author
Dr. Cale Beasley started his dental career as an assistant and has had the opportunity to work with a broad spectrum of people. Since graduating from dental school, he has made it a priority to advance his education so he can provide his patients with the highest quality of care. He is certified in Invisalign, Six Month Smiles, and BOTOX. For questions or to schedule a routine checkup and cleaning, visit Littleton Dental Studio's website or call 303-794-1707.