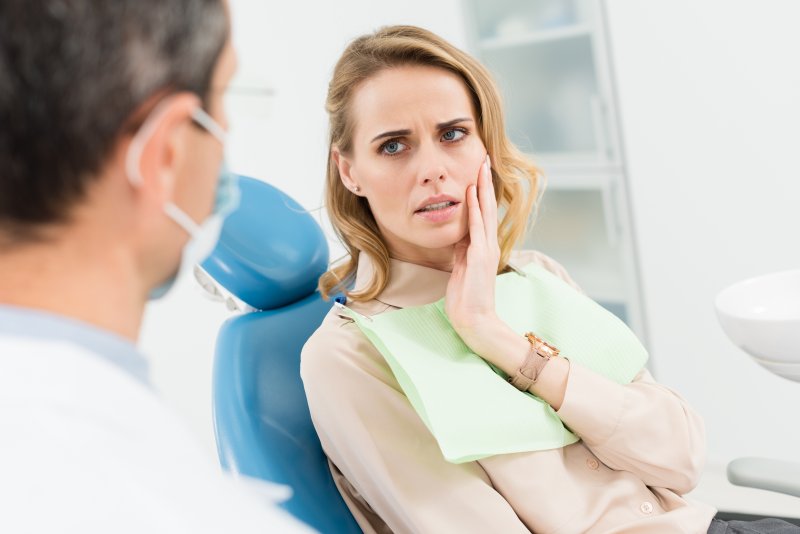 Has your once persistent toothache suddenly faded away? Your initial reaction may be to celebrate, but it is important to remember that they don't heal on their own. In fact, a once problematic tooth that has become asymptomatic can signal a much larger problem. Read on for reasons your tooth pain can fade, why you should see a dentist ASAP, and seven prevention tactics to protect your oral health on the frontend.
What Does It Mean When a Toothache Fades Away?
A dull, consistent ache or a sharp, stabbing tooth pain can be unpleasant. However, the receptors in your mouth are designed to experience these uncomfortable symptoms to signal that something is wrong. Unfortunately, many patients choose to ignore their toothache because they are fearful of the cost or the dentist themselves. Nevertheless, neglecting your oral health allows the decay to penetrate the enamel and work its way into the center of the tooth. From there, the infection attacks the nerves, spreads to the bone, and invades the rest of your body.
Why You Should See Your Dentist ASAP
Since both the short and long-term consequences are disastrous for your oral and overall health, it is of the utmost importance that you visit your dentist when the first symptoms arise. That way, they can treat the decay in the early stages before it results in loose teeth or complete tooth loss. If the damage has progressed that severely, then they can remove the diseased tissue and rebuild your smile with everything from a dental crown to a dental implant.
Prevention Tactics to Save Your Tooth
When it comes to your teeth and gums, prevention is paramount. To keep your oral health in pristine condition, make sure to implement the below best practices immediately:
Brush your teeth for two minutes twice a day.
Floss daily.
Use mouthwash.
Always clean your tongue.
Drink plenty of water.
Avoid sugary foods and beverages.
Visit your dentist bi-yearly for routine exams and cleanings.
When a toothache that has been bothering you suddenly fades, you may initially feel relief. However, this change in symptoms may be a result of a larger dental issue. So, make sure to contact your dentist right away if your tooth pain suddenly fades!
About the Author
With Dr. Cale Beasley, patients don't have to choose between high-quality dentistry and personalized dental care – they can have it all at Littleton Dental Studio! In fact, since attending dental school at the University of Missouri at Kansas City, he has completed advanced training in a variety of specialties, including extractions and comprehensive restorative dentistry. Paired with his ability to help people relax, it's not surprising that patients in Littleton love him! If you are experiencing tooth pain or have a toothache that has suddenly faded away, visit his website or give him a call at 303-794-1707.