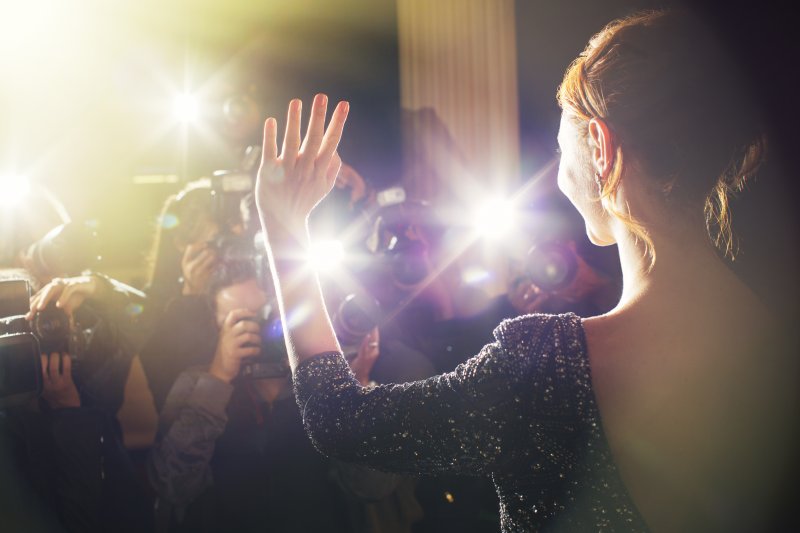 Celebrities and their lavish lifestyles have long been a fascination for the media and the public alike. To get a glimpse of their extravagant mansions, elaborate vacations, and their fancy gadgets, paparazzi are ready to snap a photo everywhere they turn. As a result, stars need to have a picture-perfect smile whether they are on the red carpet or simply shopping for groceries. That's why treatments, like dental implants, have continued to be one of the most sought-after smile-restoring solutions. Here are just a few celebs who have this tooth-rebuilding service to thank for their full, healthy, beautiful smile!
What Are Dental Implants?
Dental implants are a tooth-replacement solution unlike any other. To start, they are capable of replacing one missing tooth or an entire arch of teeth, depending on your unique dental needs. This is accomplished by surgically inserting a titanium post into your jawbone and anchoring a dental crown, bridge, or denture to the top to restore the visible portion of your smile. Simply put, it can effectively restore the entirety of your tooth's structure, from root to crown.
3 Celebrities Who Have Dental Implants
Christie Brinkley – An American model, Christie rose to fame in the late 1970s and has been known for her jaw-dropping smile and blonde bob ever since. While she always attributed her bright, beautiful teeth to good genes and proper dental care, a horrifying helicopter crash left her with two broken molars. To restore the function and aesthetic of her smile, she opted for dental implants. She has since openly gushed about how thrilled she is that they look and feel so natural!
Ed Helms – Known for his comedic timing and musical background, Ed Helms rose to fame after starring in movies like The Hangover. In this blockbuster hit, his character loses one of his front teeth after a night in Vegas he can't quite remember. There was no CGI needed to pull this off – he just had one of his dental implants removed for the shoot!
Chris Rock – Chris gained worldwide fame after becoming a cast member of Saturday Night Live. It didn't take long for him to grace the big screen in hits like the Rush Hour franchise and the Madagascar film series. However, he didn't have perfectly straight teeth from the start. In fact, it is rumored that he used a good portion of his earnings from Lethal Weapon to transform his smile with dental implants and veneers.
Benefits of Dental Implants
When it comes to your smile, there is no room for error. Celebrities know that better than anyone. Dental implants continue to be one of the most sought-after smile-enhancing services because they:
Preserve your youthful facial structure.
Prevent jawbone deterioration.
Restore your biteforce.
Are lifelike in look and feel.
Can last 30+ years with proper care.
Now you know a few of the many celebrities who used dental implants to achieve their picture-perfect smile. If you are struggling to smile confidently due to one or more missing teeth, get in touch with your dental team!
About the Author
Dr. Cale Beasley worked as a dental assistant for three years before earning his dental doctorate from the University of Missouri at Kansas City. Since then, he has undergone advanced training in everything from extractions to comprehensive restorative dentistry, all while maintaining an active membership with prestigious organizations like SPEAR Education. What truly makes him stand out from the rest, however, is his genuine passion for his craft and the patients he cares for. If you are interested in learning more about dental implants or would like to schedule an appointment, visit his website or give him a call at 303-794-1707.