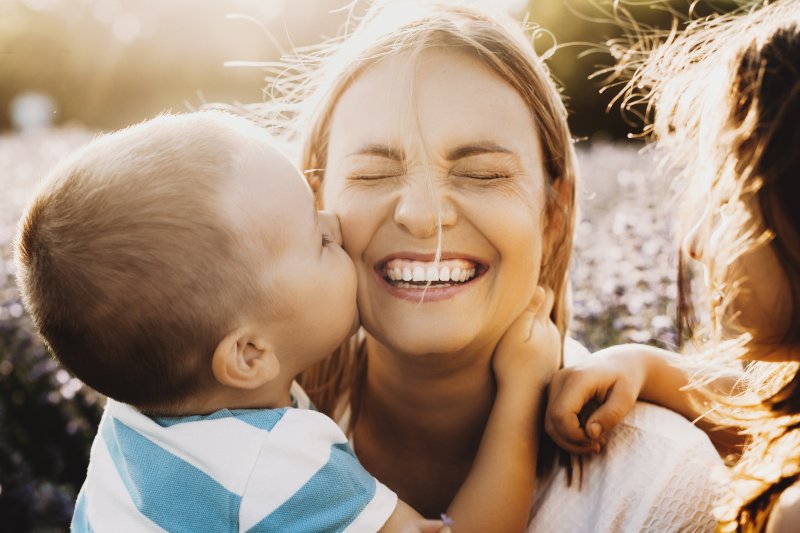 Summertime has finally arrived! Whether it's lounging by the pool, relaxing by the ocean waves, or mingling with family at a backyard barbecue, most people plan on spending their days outdoors this season. It's tradition to hang out in the summer sun all day! Not only is it fun, but did you know it's good for your teeth as well? Read along to find out how sunlight can keep your smile healthy.
How Does the Sun Benefit My Smile?
Basking in the sun has many benefits for both your oral and bodily health. Vitamin D is an essential nutrient that you get through direct sun exposure, allowing your body to regulate calcium and phosphate levels. It's what keeps your bones and teeth healthy!
Since your teeth and jawbone are largely made up of the mineral, lack of vitamin D may cause your mouth to suffer from calcium deficiency. This can lead to dental problems such as underdeveloped teeth, tooth decay, and gum disease.
In addition to regulating calcium, vitamin D plays a role in managing gum inflammation. Low vitamin D levels cause cells to produce more cytokines, a protein that contributes to inflammation. Increasing sun exposure can make a positive difference in your smile by lowering your risk of gum disease.
What Are Other Good Sources of Vitamin D?
Good old-fashioned sunshine provides nearly all the vitamin D intake our body needs. But it can be difficult to catch some rays during the winter months or rainy days. Luckily, you can nourish your body with other sources of vitamin D, such as:
Fatty fish (salmon, tuna, sardines, mackerel)
Egg yolks
Fortified cow's milk and cereal
Mushrooms
Red meat
How Can I Protect Myself While in the Sun?
Although there are several benefits to sun exposure, too much can have negative effects. Be mindful of how much time you're spending under the sun and take proper precautions. Keep in mind that your skin tone and sensitivity determine how long you should be in direct sunlight. Generally, the more melanin you have, the longer it will take to get sufficient vitamin D. The less you have, the less time it will take. Regardless, you should avoid being out for too long and lather up with sunscreen (don't forget your lips!) to minimize your risk of sunburn and cancer.
Enjoying the warm sunshine can greatly benefit your body and smile, thanks to the extra boost of vitamin D. If you were already excited about summer vacation, now you have another reason to beam with joy!
About the Author
Dr. Cale Beasley of Littleton Dental Studio strives to provide all patients with high-quality, personalized dental care. He is a graduate of the University of Missouri at Kansas City and a proud member of the American Dental Association, Colorado Dental Association, and SPEAR Education. To keep your summer smile in its best shape, make sure you see your dentist regularly for routine cleanings and checkups. Schedule a visit with Dr. Beasley via our website or by calling (303) 794-1707.