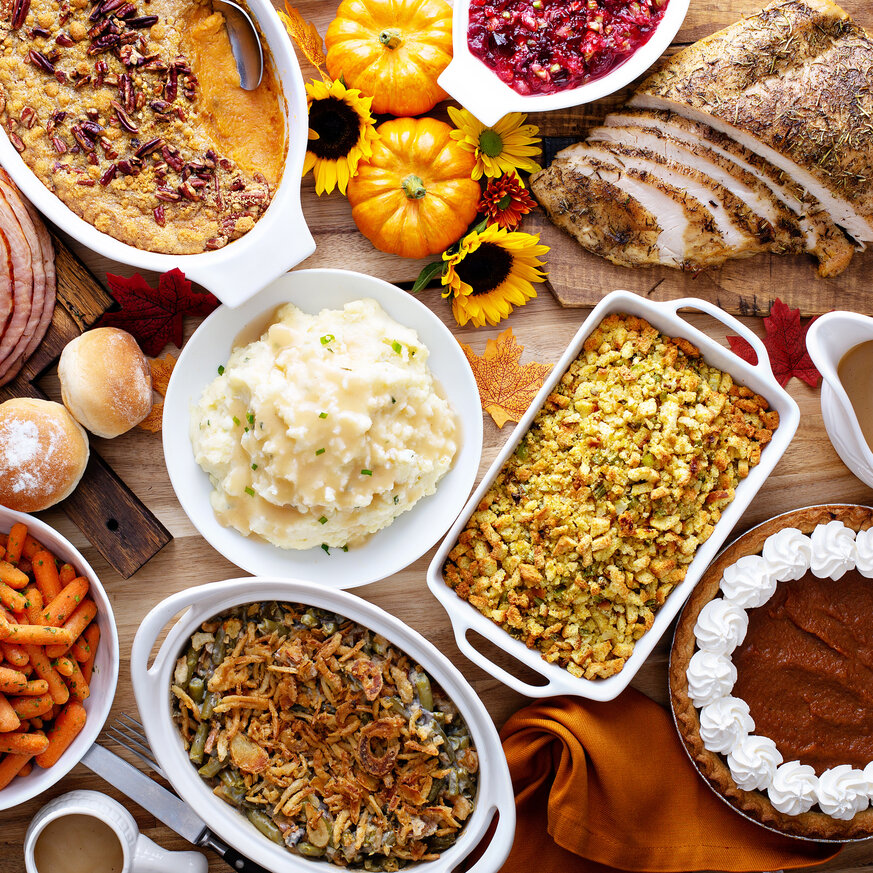 The holidays are here, and that means an influx of sweet treats. The endless stream of cookies, cakes, pies, and other seasonal holiday foods during the holidays makes it difficult to protect your oral health from harm. So your teeth can make it through the season in good condition, here are five tips to help you prevent an oral health emergency.
Tip #1: Brush
Brushing your teeth twice per day for two minutes is always a key part of maintaining a healthy smile. With the increased number of sugary and carb-heavy treats at your disposal during the holidays, it's arguably even more important to keep your teeth clean. For optimal results, use a soft-bristled toothbrush to avoid damaging your tooth enamel. Fluoride toothpaste will also help strengthen your teeth and protect them from decay.
Tip #2: Floss
Flossing at least once per day should be part of your normal oral health routine, but you might want to do it even more during the holidays. If you can't resist trying one of your coworker's homemade sugar cookies, this will help remove food, bacteria, and plaque stuck between your teeth to lessen your chances of developing cavities. You may even want to consider carrying around a kit with a travel-sized dental kit with a toothbrush, floss, and toothpaste so you can clean your teeth no matter where you go.
Tip #3: Drink Water
Dry mouth can lead to oral health issues such as increased plaque levels, cavities, mouth sores, gum disease, and cracked lips. Drinking plenty of water will wash away oral bacteria and food particles to keep these problems from developing.
Tip #4: Skip Sugary and Sticky Foods
Taffy, candy, caramel apples, and other sweet, sticky holiday treats are difficult to wash away and give harmful oral bacteria plenty of time to feast on them. The acids released by these bacteria will then attack your tooth enamel and put you at a higher risk for cavities. Dark chocolate and sugar-free candy can satisfy your sweet tooth and are much easier to wash away. Sugar-free hard candy also increases saliva production to help wash away oral bacteria.
Tip #5: Eat Protein
Rolls, mashed potatoes, and other starchy and high-carb foods break down into sugar during digestion. This means that they cause damage to your teeth in the same way that sweets do. Fill up on protein-packed meats and veggies like lean beef, turkey, chicken, fish, asparagus, Brussels sprouts, peas, and broccoli instead. Protein contains phosphorous, a mineral that improves the strength of the teeth and jaw, so eating these foods will both fill your belly and protect your teeth.
Protect your teeth this holiday season with these five steps so you can spend more time with loved ones and less time having your smile repaired by your dentist. It may be difficult to skip the sugar cookies at first, but your smile will thank you for it!
About the Practice
Littleton Dental Studio aims to provide you with the efficient, effective, and reliable dental care you deserve so you can maintain a beautiful smile during the holiday season and beyond. They will do what they can to keep oral health issues from developing and can provide tips on how to keep your teeth safe during the holidays. If you have any questions or are interested in scheduling an appointment, call their office at (303) 794-1707 or visit their website.